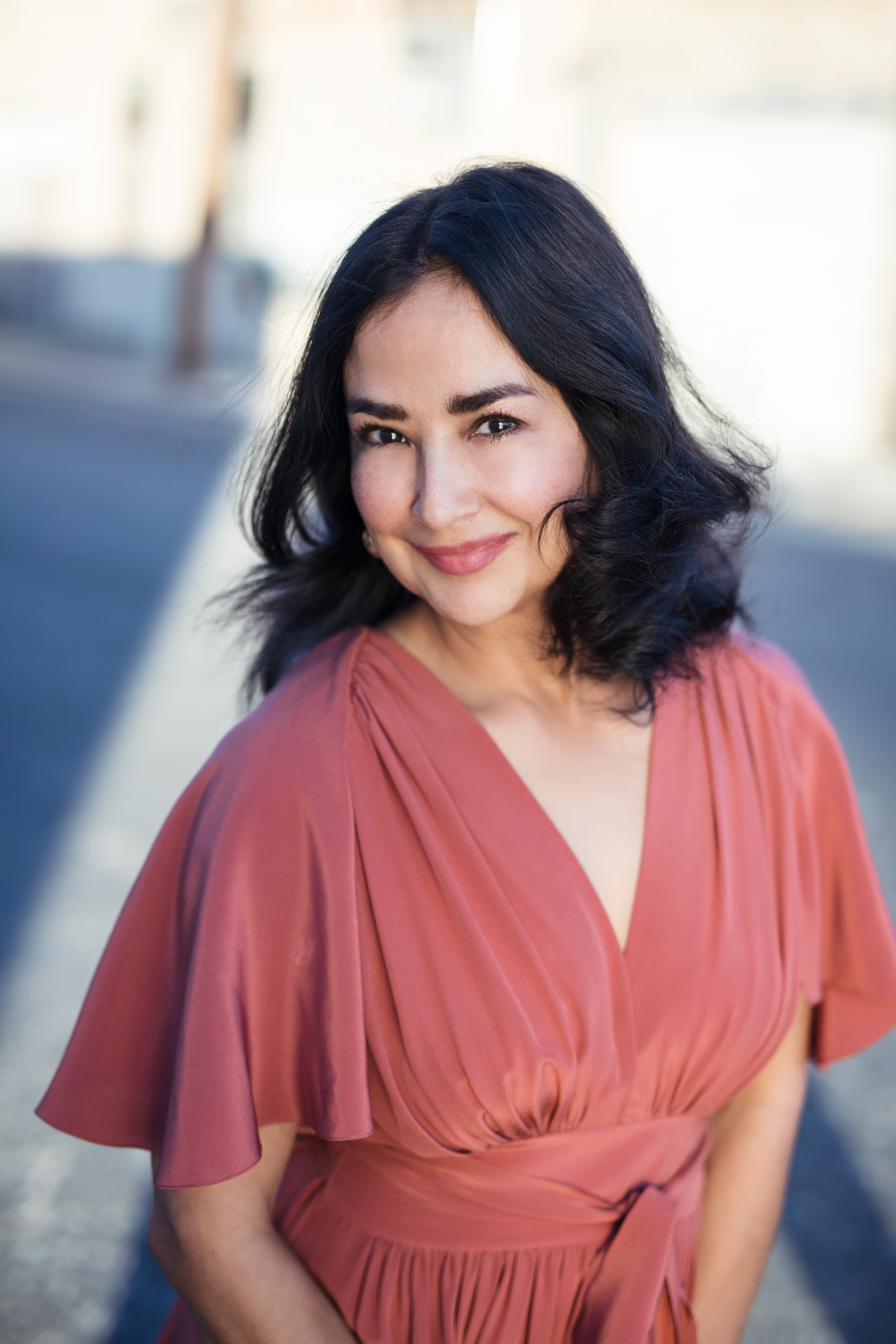 Gina Candelario
Top Residential Realtor in San Antonio
Lives and Works in San Antonio
No. 2 in 2016 Sales Kuper Sotheby's Int. Realty- Alamo Heights
No. 5 in 2016 Sales Kuper Sotheby's Int. Realty- San Antonio
SABJ Top 25- #11 in 2016 Residential Agents
SABJ Plat Top 50- 5 years, Centurion Award- 3 years
Gina Candelario is a native San Antonian whose love of beautiful homes began when she first discovered her hidden passion for architecture, from vintage Victorian Classics to traditional Mid-Century Modern to stark Contemporary Minimalism.
With her keen eye for detail and superior workmanship, Gina was able to turn her passion for refined properties into a successful career as one of Kuper Sotheby's International Realty top agents. She has been a winner of the prestigious Platinum Top 50 award for five consecutive years and a winner of the Centurion Award twice. Gina is currently recognized as #8 in the San Antonio Business Journal List of Top 50 Realtors of among 10,000+ agents in San Antonio. Gina has received the Five Star Professional Award and has held a position in the Top 10 Kuper Sotheby's International Realty agents for multiple years.
A graduate of UTSA with a BBA in Marketing, Gina developed her appreciation for quality and a uniquely personal approach to working with clients through her successful association with such exclusive retailers as Barneys New York and Joan & David.
A dedicated professional, Gina continues to stay current on the latest in real estate and related trends through courses and seminars. She currently serves on the REALTOR® Image Committee and the REALTOR® Builder Committee of the San Antonio Board of REALTORS®. Gina has earned the designations of Accredited Luxury Home Specialist (ALHS), Accredited Buyer Representative (ABR), Accredited Seller Representative (ASR) and Certified Home Marketing Specialist (CHMS).
She has joined forces with her husband, Michael T. Berger, an Associate Broker with Kuper Sotheby's International Realty, and together they are able to offer the perfect combination of discriminating taste with proven business acumen.
Gina is a member of the Oak Park Association, The Monte Vista Association, The Tobin Hill Association, The National Association of Hispanic Real Estate Professionals, McNay Museum, The San Antonio Botanical Gardens, The San Antonio Conservation Society, Alamo Heights Chamber of Commerce, the Friends of the Zoo, and is a member of the San Antonio Board of REALTORS®, the Texas Association of REALTORS® and the National Association of REALTORS®.
Gina Candelario's passion for beautiful and finely crafted homes, her expertise in real estate transactions and her personal regard for client's needs, have rightly earned her the title of "Real Estate Agent of Choice." Isn't it time that she became yours?
Born & raised in:
San Antonio, TX
Years in real estate:
15 years
Favorite thing about real estate:
Exceeding my client's expectations
Favorite quote:
"If there is a will, there is a way"
My hidden talent:
Eye for design
My proudest accomplishment:
My four children
Dream vacation:
Taking a train through Europe & exploring all of the different cities
My hobbies:
Antiquing, canoeing, hiking, gardening, beading
My pets:
2 dogs & 1 cat
Favorite team:
The Spurs
Favorite place to visit:
Botanical Gardens in SA & Savannah, Georgia & Europe
Something I can't live without:
Avocados
Favorite sport:
Tennis
Favorite spot in SA:
The Missions
Client Testimonials
I entered the real estate market as a first-time buyer and I left feeling like an old pro. Gina and Michael are knowledgeable, energetic, responsive, and consistently impressive in their level of care and professionalism. They have a great grasp of the current San Antonio conditions, and their level of insight into the historic areas that interested me most is truly outstanding. I would not hesitate to recommend them to friends and family members, and they will be the first person to whom I turn if I ever decide to buy or sell real estate again.
- Dr. Michael C.
Great teamwork. It was a pleasure working with both Gina & Michael. I would use them again in the future and would recommend them to my friends.
- Martin H.
Gina was always very helpful and willing to be available. Michael was great at articulating confusing real estate language.
- Donald S.
Gina Candelario was very professional and not at all forceful in any way during the whole process. Also Michael Berger was very helpful every time I asked him a question. Couldn't fault Gina even with our culture difference having just migrated from New Zealand. Took an interest in us, our children, how we were fitting in at school, etc... Nothing was too much of a problem at any time. Made it very easy for us.
- Rebecca & Grant S.
Thank you so much for your help, patience, and kindness over the last few months. I love my new home and can't thank you enough!
- Heather C.
In the roughly year-long period that my wife and I looked for a home, we never became dissatisfied with Michael and Gina's service. Their willingness to work on our schedule and help us make an informed decision became invaluable as we went through the homes on the market. They are exemplary agents and I will highly recommend them to my friends and family…
- Lee I.
Thank you very much to both of you for all of your hard work! When we decided to sell our home, we wanted to work with a team who would guide us through the process and not merely put a sign in the yard and disappear. That high level of customer service, marketing ingenuity, and steadfast ethics is exactly what we found in you!
- Christian F.
Gina did a great job pricing the house and getting it sold quickly. It sold for more than we expected with multiple offers. Michael is great with the technical details of the selling process. It was our first time to sell a home so we had a lot of questions. He always answered the phone and quickly responded to my emails. They made this easy!
- Tom & Holly B.